"Innovation needs to be part of your culture. Consumers are transforming faster than we are, and if we don't catch up, we're in trouble" – Ian Schafer
Need to boost your Lead Generation? Wondering how you could do this? Chalk out SEO and Digital Marketing strategies that will escalate your business that leads to a successful
The digital era has transformed the dialect of business strategies among various marketers. Lead generation strategies have become one of the biggest challenges faced by companies. With more advancement in technology, the era of Digital Marketing and SEO has changed the conduct of your business.
"Generation of Leads is considered to be important at every stage of your customer journey"
The main goal of lead generation is to engage more traffic onto your website that will boost the sales, reach and improve the rate of conversion. Lead generation connects with your business in several ways, such as website design, social media marketing, internet marketing, networking events, Google site ranking, online marketing, and digital marketing agency.
Digital Marketing
Leveraging social media in paid form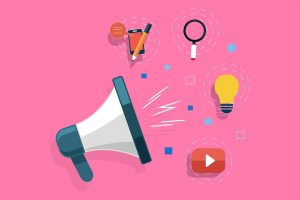 Social media is a powerful platform for lead generation. Through Social media marketing, you can build up customer engagement. It is evident to choose the correct tool for escalating your business in the social Diaspora. Running paid advertisements on Pinterest, Instagram, Twitter, Facebook, and LinkedIn is a wise choice you can opt for. It is recorded that most internet users tend to be on Facebook, and approximately 84% of marketers use this platform for acquiring traffic and lead counts.
Facebook lead ads allow you to submit contact information without leaving Facebook. Facebook lead ads are a great remarketing outlet campaign because your website visitors will see your ad content, in such instance; you can use this prompt opportunity to provide an instant sales funnel incentive.
Email Marketing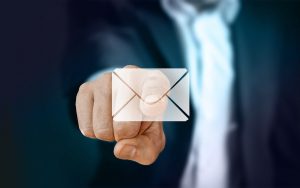 According to research was done by Forrester Research- "Companies that nurture their leads see a whopping 50% more sales than those who are resistant over lead expansions." One of the best examples of internet marketing is Email marketing, it is one the oldest tactics used is considered as a very powerful tool among your existing customers. It is vital to tailor your messaging into specific customer database segments to adopt a unique email marketing approach.
Email Marketing helps digital marketers to gain in-depth understanding as to how effectively you can implement and strategize your digital marketing campaigns that will help to boost up lead generation. The core uniqueness in Email marketing is that it treats individual customers differently; it is more inclined to personalized services and incentives. Through Email marketing, your TG feels more important and adds a one to one personal touch.
Optimizing web page with updating keywords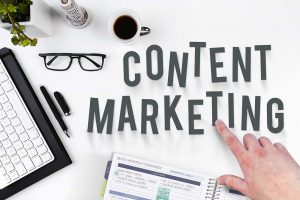 Ask your digital marketing agency to start optimizing your website with good content because according to a survey done by Demand report buyers want more input on content that will engage them which will enhance sales rep. You need to know which clients have already visited your website that can be later given as a sales representative to land with more clients.
Digital marketing agency especially helps your website to look neat and clean without incurring lagging speed, loading errors or bad user interface.
Another important aspect while you are doing digital marketing is to understand the relevance of your keywords that are generally used to grab the traffics; you can optimize your lead generation by adding long-tail keywords according to your marketing content.
SEO
Personalizing content through website design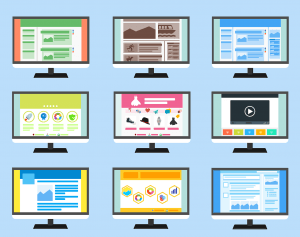 Website design is very common nowadays because good website design is required to attract more visibility among your targeted customers. A website should be re-designed every 3 months, to cope up with the changing trends and competitions. A good website outlook enhances your customers inevitably.
While you are transforming your website design to gain more online marketing attraction you must keep two inseparable points in mind, one is engaging a personalized content because when you are reforming your website in a broader spectrum, and your customers want contents that are mainly focused into a one to one conversation. It is important to understand the desires of your TG that will help to channelize more leads.
Another key point is not losing Google site ranking, this means there are various parameters under which you tend to implement a good website design, it is often seen that after redesigning webpage you lose SEO ranking while drawing new website digital marketing agency should keep in mind the factors that will tail your customer lead generation.
Creating correct networking events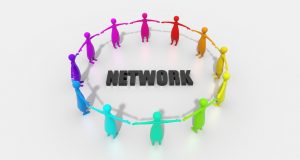 There are several triggers to create correct networking events in uplifting SEO for increasing lead generations.
Through networking events you can offer exciting new opportunities for SEO events, it provides a unique ability to rank a good hold on Google's understanding and other engine results page. The event pack is an SEO result feature that displays events and is powered by events search.
To maximize your lead generation, the event pack is important because it offers Zero position, a position that has a higher click rate within your organic traditional search results.
Building good links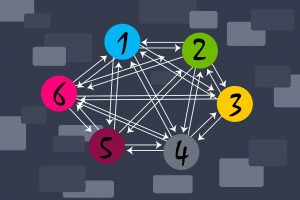 Utilizing website links is another best possible way for internet marketing. Linking your business pages with other social media accounts helps to break through lead generation. Local business website links add more relevance to your business website.
If you interlink websites in various media platforms by adding local business websites enhances a broader marketing expansion for your company because you can now target new customers. SEO helps in building good links, as you are integrating links of local websites who are already most-watched in Google site ranking proves an automatic boost up for your website, you can engage new customers on your website by building good links.
Successful lead generation differs for each business. Moreover generating a good lead strategy requires an inspection to identify the parts on which improvements are to be effectively taken. Online marketing is now a trending weapon for narrowing down your TG, it helps you to cater your consumers proficiently.
Get in touch with us for your Lead Generation and SEO strategies.